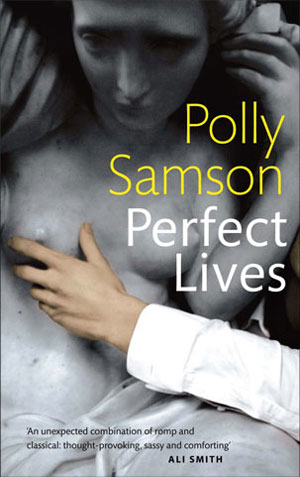 Perfect Lives, Polly Samson
Set in an English seaside town, Samson's collection has been described by Ali Smith as 'an unexpected combination of romp and classical: thought provoking, sassy and comforting'. The lives of the characters in this collection are intertwined, allowing the reader to experience the characters at different times and various angles.
Samson's prose is elegant and deceptively effortless, and of course, there are no perfect lives. This is illustrated in the first story, 'The Egg', a story that explains exactly why, despite appearances, Celia Idlewild's life is not perfect. 'At Arka Pana' disorients the reader so successfully that, armed with the correct understanding of the characters' relationships, I had to go back and read it again. My favourite stories were 'A Regular Cherub', an exploration of a new mother's ambivalence towards her baby and the sinister 'The Man Across the River', a study in narrow escapes and what ifs.
Reviews of 'Perfect Lives' can be read
here
and
here
.
Interviews with Samson can be watched/read
here
and
here
.