Today
Sweet Home
was reviewed at
Bookmunch
. I was a little bit nervous about this particular review because although I don't know the reviewer personally, I read her reviews and I respect her opinion. Fortunately, she liked
Sweet Home
.
'It's an impressive first collection with enough range that, despite the recurrent themes, it doesn't feel at all repetitive. A catalogue of parental horror and humour, it's full of precise and startling imagery. An excellent stocking-filler this Christmas.'
Read the full review
here
.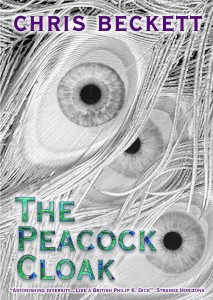 Earlier in the week, science fiction writer Chris Beckett reviewed
Sweet Home.
I really like Chris's writing. Not only is he an accomplished short story writer (his new collection
The Peacock Cloak
is out next year) he is also a brilliant novelist, so I really enjoyed reading what he had to say about my stories.
'It's a difficult thing too, I think, to write about family life, which unlike wars and love affairs and murders and all the other staples of fiction, does not tend to come with a beginning, a middle and an end, but follows a daily cycle, on and on for years. But it's a trick that Carys Bray pulls off in various ways.'
Read the full review
here
.
Also published this week is an interview I did with the online lifestyle magazine
FemaleFirst
. They asked me to write a synopsis for every story in
Sweet Home
which actually took quite a long time. They also asked me what I like about short stories and which short stories I like to read.
The greatest accomplishment of the week so far was probably making a Christmas hat with Alice who needed one for her class party. I managed not to be too bah-humbug about the fact that she didn't tell me until bed time and even though there was glitter everywhere and I didn't get any writing done, we had fun.